Liechten-hauler, Mk.III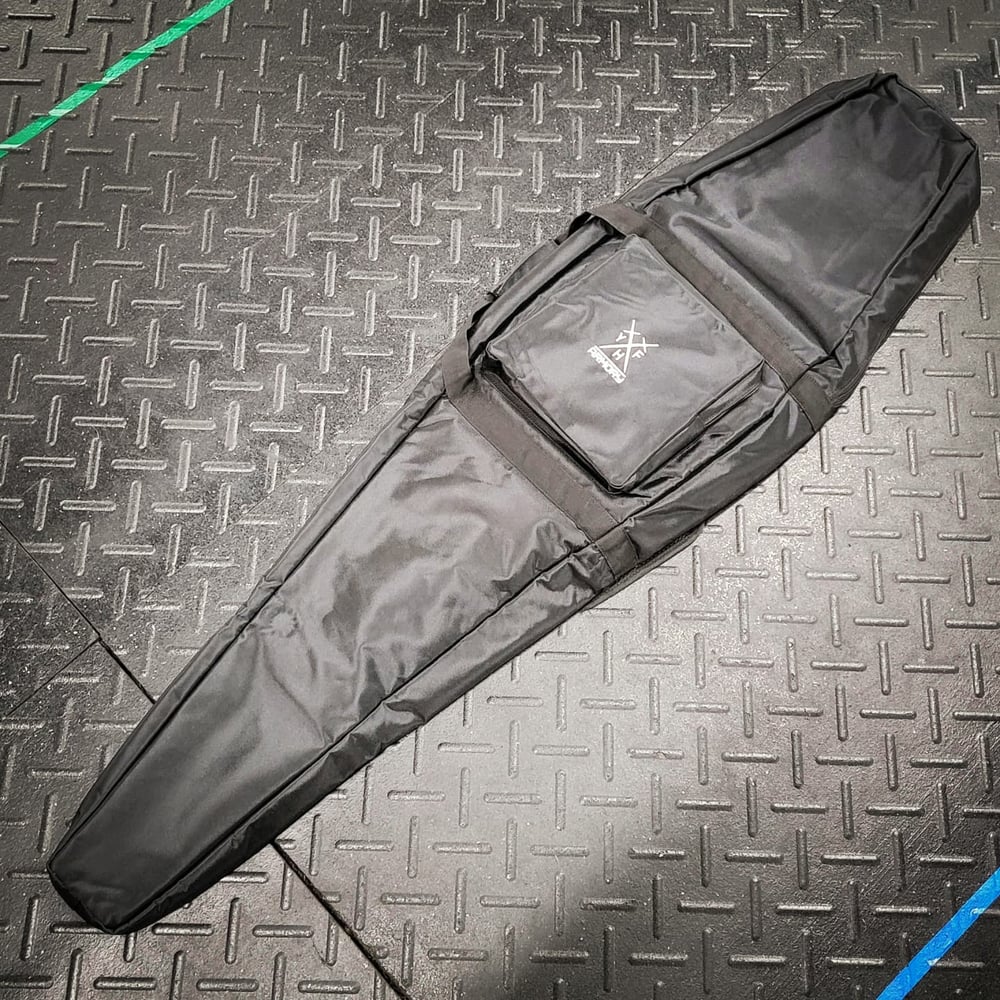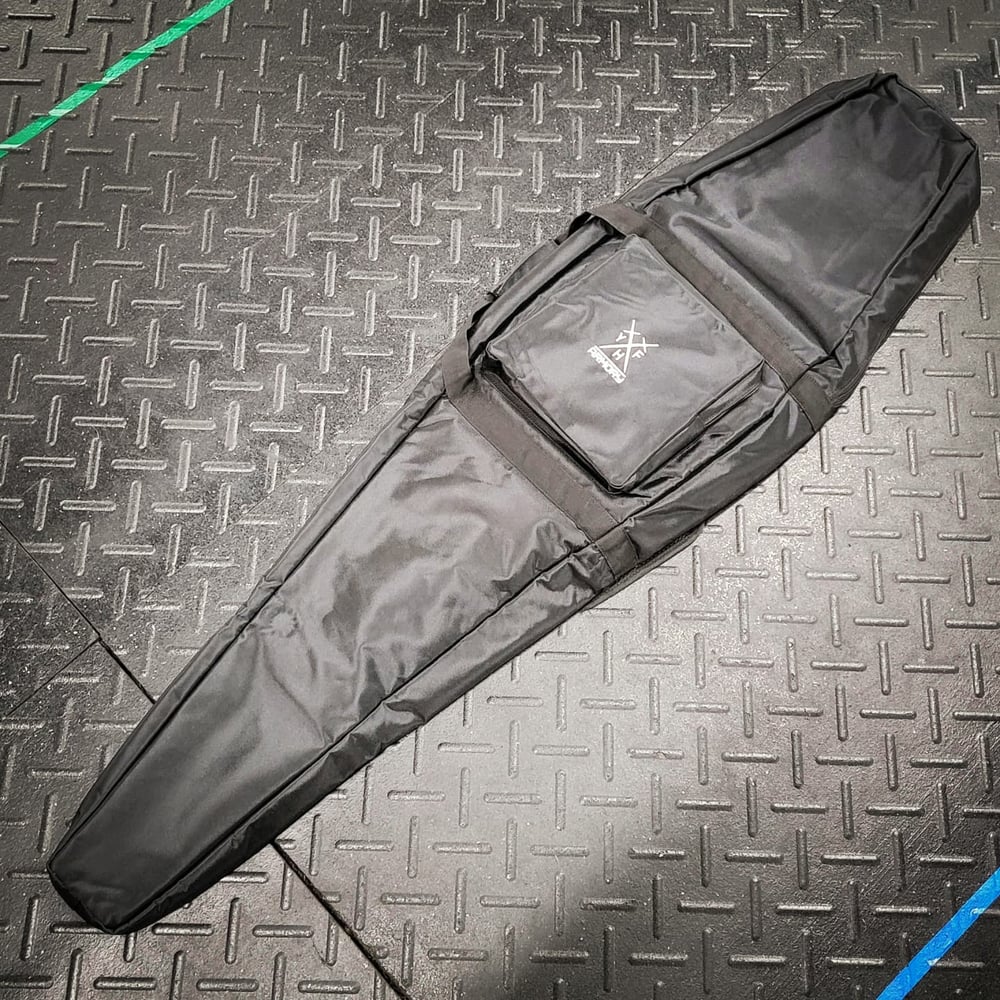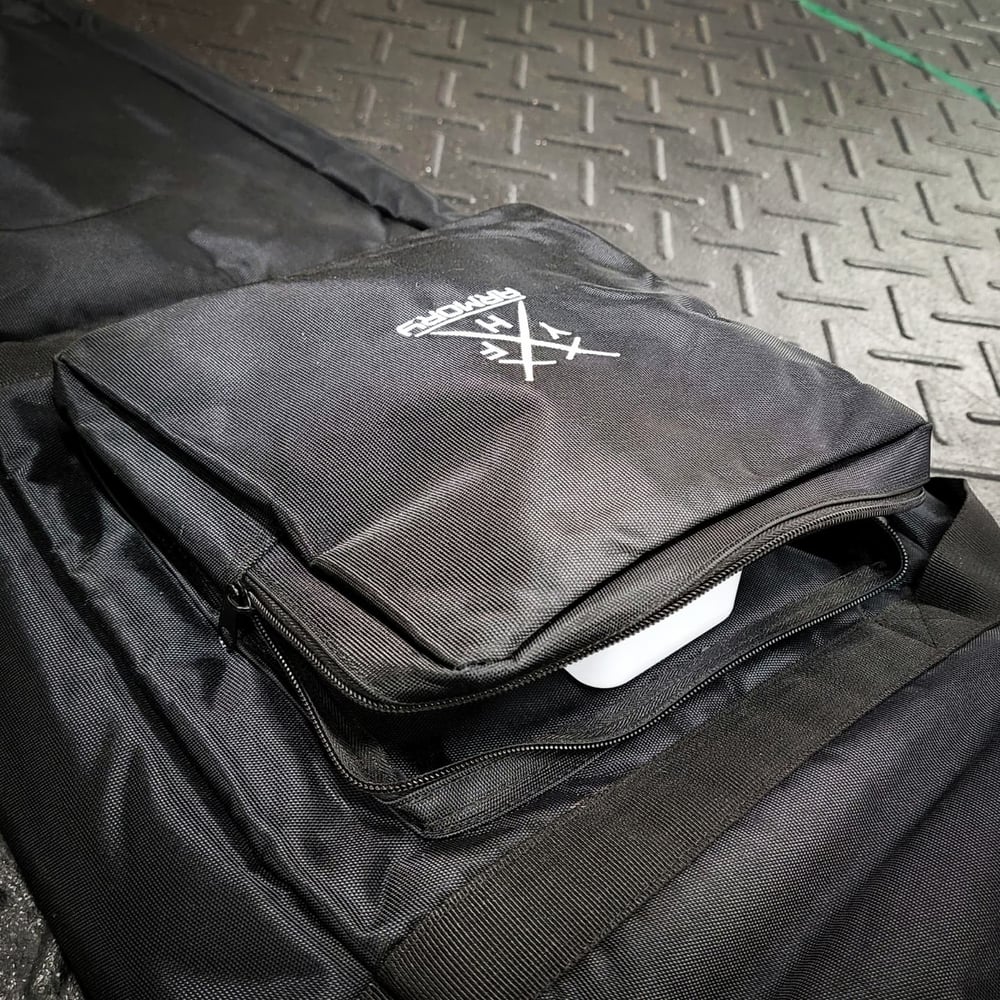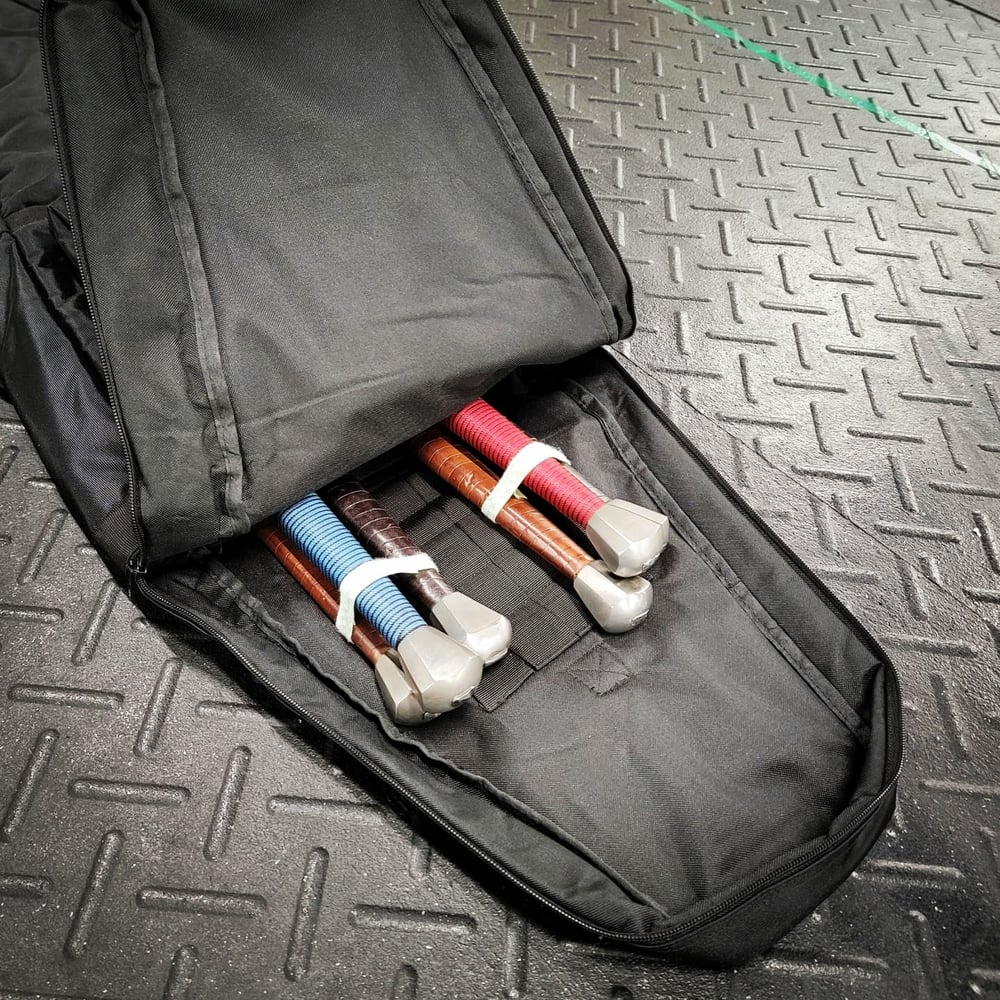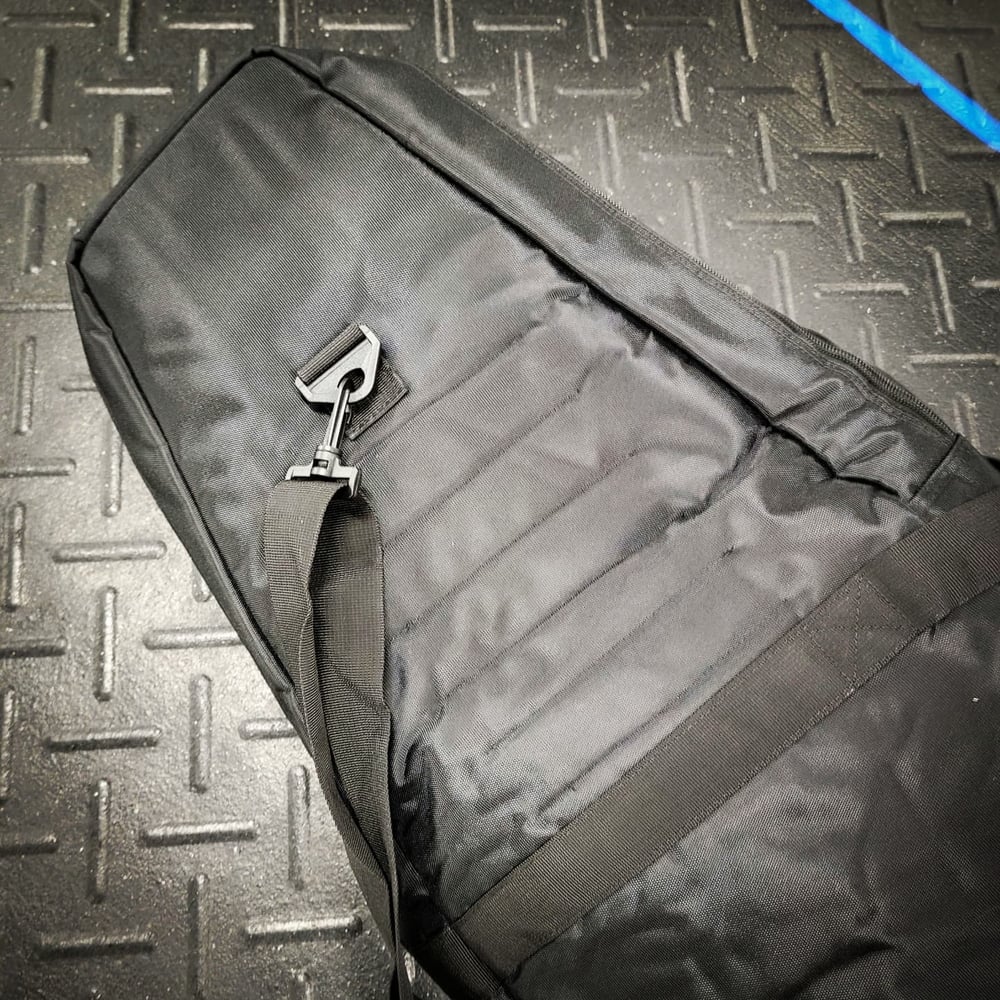 The Liechten-hauler MK. III features:
- 56" long and 12.5" wide with a depth at the hilt of 5".
- will hold up to 8 Feders, blunts or training swords, up to 55" long (down the centerline of the bag).
- Made from abrasion and puncture resistant 1050D nylon inside and out
- Webbing based carry handles wrap the body of the bag, providing additional support over the long term for heavy loads (New to the MK.III)
- Zippered 10"x10" pouch on the front to hold tape, sword tips, cleaning supplies, etc
- "Sleeping bag" style design, you can just pop open the business end and slide in your swords.
- Internal to the bag, where the hilts are located is a 6x8 webbing panel (similar to PALS webbing) so you can add attachment points, velcro straps, etc to keep things from shifting around.
- Shoulder carry strap attachment points on the rear of the bag
- both the internal webbing panel and shoulder strap are completely stitched through both the interior and exterior layers of 1050d nylon on the MK.III, to ensure maximum integrity of the attachments